NO videogame, NO virtual reality, NO fantasy, the room is real!
60 minutes to solve the tasks
2 – 5 players are in your team
escape the room with logic, skill and teamwork
---
What is an Escape Room?
An escape room is an exciting game for 2 – 5 player. Together as a team you are exploring a mysterious chamber. When the door closes behind you, the countdown starts. You have to crack codes, solve puzzles and open locks. You got 60 minutes to accomplish the mission and escape the room.
Experience exciting hours in one of our Escape Rooms "Grandfathers Treasure", "Missing!", "Betrayal in the Monastery" or "Robbery of the Salt Storage" in Hall in Tirol. We are looking forward to your visit.
---
Our rooms
Three exciting adventures with three different themes are waiting for you:
---
Robbery of the Salt Storage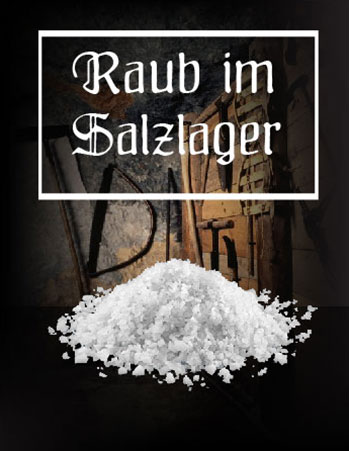 starts at the end of June
Robbery of the Salt Storage is the name of the new adventure at Just Escape Austria. The room will open the doors at the end of June. Stay tuned!
Betrayal in the Monastery
Hall, the year 1616. Pope Paul V gave an order to the Coin Tower in Hall to coin a special medal for him. There should be a handover ceremony to the Pope personally, who is in Hall at the moment. One hour before, the coin was stolen. Because of all the security precaution the only place the coin could be, is the monastery. You got the order, to find the stolen medal within the 60 minutes, to keep the face of Hall and the Coin Tower.
---
Grandfathers Treasure
The will of your recently passed away grandfather says, that every relative gets exactly 60 minutes in his office to find the lost treasure. Finders keepers….good luck
Missing!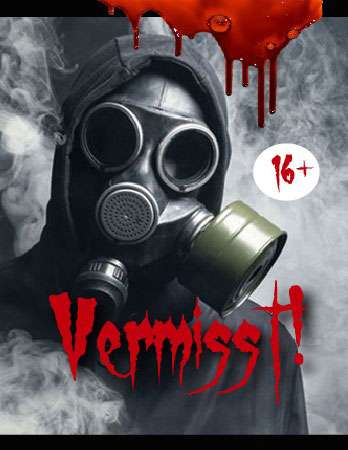 Since a few months, a lot of people got missing in the area. Till now there are no hints, about the whereabout of the missing. For that reason you as a special investigation team were asked for help. After some researches you found the location of the kidnapper. But it could be a trap. Can you solve the case, or are you gonna be MISSING! As well?
---
Prices
2-3 players … € 69*
4 players … € 79*
5 players … € 89*
6 players … € 99*
7 players … € 109*
*incl. tax
each additional person costs € 10
If you wanna book a time slot, please use our booking tool. There are multiple options for the payment.
You can use the payment methods PayPal, credit card or "pay on the spot", to pay cash.
Payment with cards is NOT possible at the location.
If you would like to book an appointment within the next 48 hours, please let us know by phone.
---
Vouchers
You are looking for an unique gift? Look no further, present a voucher for an escape game from Just Escape Austria.
Voucher is available in different options:
For 2 – 3 player … € 69*
For 4 players … € 79*
For 5 players … € 89*
For 6 players … € 99*
For 7 players … € 109*
*incl. tax
Or also every amount you want (the rest needs to be paid on the spot)
---